SAFE / Ark Two gratefully accepts donations from its members - and it is no secret that we greatly need donations.
ARK TWO
The world's largest privately built public shelter
Members of SAFE are eligible to visit the Ark Two Facility and to help maintain it. Those who do so regularly will in case of emergency have access to the facility.
Detailed pictures of Ark Two - both during construction - and today -
can be seen at this link

Explanation of the Ark Two History and its mission
are also to be found at this location.
US Interaction Map

As a SAFE member you AUTOMATICALLY
have membership in a SAFE State organization.

Go to this link to meet your State TEAM Leader.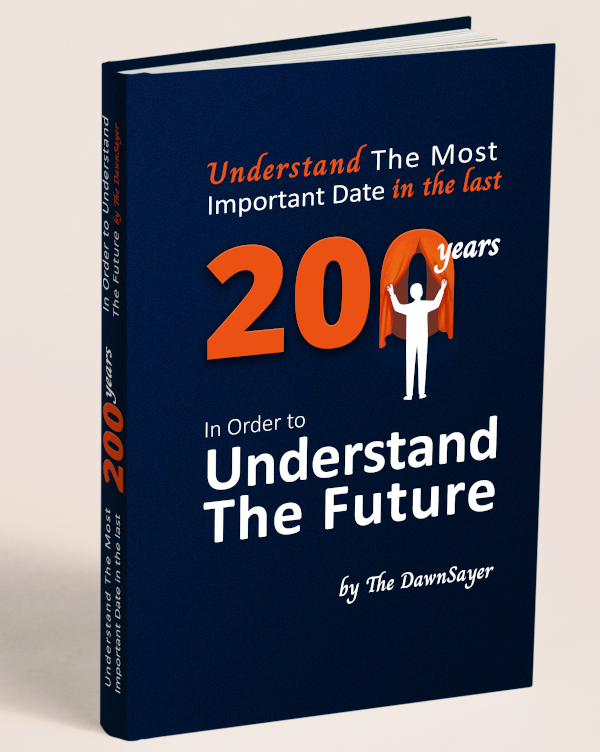 You can request from your
TEAM Leader
a free copy of the E-book "200 Years"
The shelter contains, retains, and maintains - specialized materials as a collection (possibly not available elsewhere) - to be shared after The Great Catastrophe - for The Reconstruction of Society.
There are also thousands of computer files - on the subject of survival and reconstruction that( you can access from here ) (link).
It was the privilege and pleasure of Ark Two Founder Bruce Beach along with Gary E. Weller the owner of the of the largest affilitated SAFE Organization shelter to be instrumental in preserving the University Support of Michael Hart the inventor of the E-book and the founder of Project Gutenberg.
Your browser does not support the video tag.
You received FREE the e-book
"Society AFTER Doomsday"
when you joined S.A.F.E.


This book discusses the causes that brought the world to crisis - and particularly explains
a. A method for restructuring the social organization
b. A system for replacing the current monetary system
c. The importance of consultation and descriptions of methods
The e-book TRIAD teaches a supplementary method of consultation which while not required as a part of the LERN system - can be very beneficial to LERN communities.

The book is provided FREE as a reward for graduation to those who complete the LERN course.
The LERN Course itself - is provided FREE and hopefully by now you have enrolled in it. If not - click on the Thumbnail.

In the LERN course you learn
why Local Economy Recovery Networks are:
a. important
b. how they operate
c. how to form them
We should mention that at Ark Two we maintain a licensed advanced Ham radio station. Details are in "The Paper"

Call sign: VE3 UAL
Yes, I actually operate my Ham Station through my computer.

The Ark Two is to be used as the foundation -
for the administration building for the future
Bahj'i Memorial Universal Language Institute
The Architectural Design of the Institute won first prize for architecture in Canada
and the model for it is in a Time Capsule at Ark Two -
to be opened after the Great Catastrophe.

A (actually THE) Major future goal of Ark Two -
is the support of a Universal Auxiliary Language


If you are reading this, it is because your browser does not support the HTML5 video element.
You can now see where ANJeL, the DawnSayer's dog,
got her name
Bruce and Jean's dog whelped over 40 pups
as volunteers for Children with Autism.

We hope that you will find many things in Ark Two/SAFE that you can be proud to be a member of S.A.F.E.

As a proud member of SAFE we hope that you will support it with a donation.

If you are already tithing to your church we realize that you may not have a lot of funds for donations
and can't support much more than you are.

HOWEVER just a couple dollars from EVERYONE will save the day.

We have already saved Ark Two - so that the taxes are paid and it is free and clear,
but now unless we pay $50,000 in taxes - the first part of October - we will be locked out of our home and it will be sold.

Your help is sorely needed.